An ERP system that grows with you
An ERP system that grows with you
We will help you create order and review your business. We have built business systems for the fashion industry for over 25 years and are well aware of your challenges.
New Seasons / Collections
Easily upload new collections and products. Sort based on color, size or custom grouping. Recurring basic goods can also be handled. Attire can help you manage one or more brands, each with two to four seasonal collections in a calendar year. You'll get a clear overview of your seasons/collections and every product that's included. You can also go in and look at specific details about any product - what colors or sizes it is available in, who purchased it, remaining stock and much more.
Samples / Test products
In this function, you can manage samples or test collections that you receive from your suppliers. Typically, these garments are made to be presented in showrooms, at agents or at retailers. Now you can get a good overview of each season's sample styles and collections.
Price lists
Create all the price lists you need for your business. Attire makes it easy to work with multiple currencies because our system does the calculation for you. You can set your prices at the lowest levels, for example, within color or size category. You can also create price lists based on currency, product or customer group. In short: just the way you want it. That's because our price lists contain all the specific information that is most important to you: Freight on Board (FOB) cost, Landed Cost (LC), along with both wholesale and retail prices.
Customer orders / Pre-orders
Here's where you enter your customer orders. Your salespeople can use Attire themselves to create orders, or we can integrate the field tools that salespeople are accustomed to using. All to ensure smooth import and handling, which simplifies variations in the sales process. Attire can handle different order types, such as future orders, additional orders, return orders and stock orders. With our Order Management System, you will get a good overview and control.
Purchasing
Administer all your orders to suppliers - entirely according to your needs. Here you will find summaries of all your orders - from customers, agents and distributors, no matter where in the world they are located. You can also make decisions about extra purchases for your own stocks, according to sales and suppliers' minimum quantities. Once all the necessary information is entered, you can create purchase orders for your various suppliers.
Sales/Orders
With our tools, you can easily keep track and get a good overview of your inventory. You can manage multiple deliveries, which gives you control – over everything from the big picture down to each individual garment, according to color, size, etc. You can also easily manage several different inventories, both virtual and customer-specific (consignment). With Attire, you get full control and can easily see what's delivered, how it's delivered and - not least - when deliveries will take place.
Allocation
This is where you distribute the ordered, expected and received goods to your customers. Garments often arrive in partial deliveries, but here you can see the exact distribution - who received their goods or if any goods do not arrive. If you've added priority status (optional) to your customers, that also affects distribution. This can be done manually or automatically, and it means that you can ensure that the right customer receives the right number of products at the right time.
Shipments of goods sold
This is where packing slips and picking lists are managed, even those with deletions or corrections. Now you can easily create packing and picking lists that your warehouse can use to select, pack and ship orders.
Invoicing
The last step in the process is invoicing. Here, you can create invoices using packing slips, which can be based on a wide range of criteria. Of course, you can also create manual invoices and credit memos.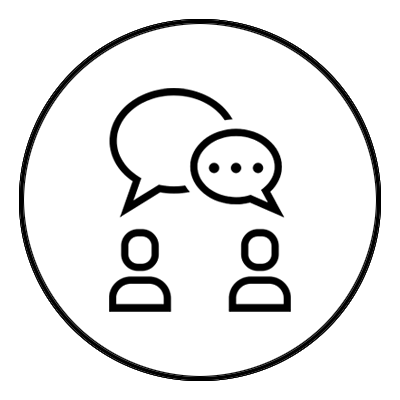 Support
If you have any questions, or ever encounter something that challenging or difficult at any point during the flow described above, our awesome customer support is always close at hand. So do not hesitate to reach out.
Attire – we grow with you
We are a mixed bag here at Attire, full of people from different backgrounds with different profiles. What brings us together is a pride of what we creates.
Most of us have been involved in building Attire from the beginning, and we are passionate about what we do. Our service is built on the basis of our team's collective experience in customer-built business systems. Together, we have developed the most important functions. We have tweaked and polished, discussed and then developed a little more. Especially when we're always continuing to develop new features and, each day, trying to get a little better. That is what drives us.
As you can probably tell, we want to offer the most flexible business system in the fashion industry. This naturally extends to our pricing model. That's why we offer:
Fixed monthly cost per user
Only one start fee per subscription
No fixed contract period

Sound interesting? Don't hesitate to get in touchor book a time for a demo today
Som du säkert redan förstått vill vi på Attire erbjuda modebranschen mest smidiga affärssystem.
Detta gäller självfallet också vår prismodell – därför erbjuder vi:
Fixed monthly cost per user
Only one start fee per subscription
No fixed contract period

Tycker du att det låter intressant? Tveka inte att höra [länk kontakt] av dig, eller boka en tid för demo [länk demo] redan nu.